Best Wedding Photographer India
No wedding celebration is complete without pictures being whetted on Instagram, complete with various filters, bookmarks, stories and screenshots. Welcome to the new age weddings, where weddings are a must to be showcased on social media platforms. Choosing a wedding planners based upon their Instagram following and pictures has now become rituals to follow, one that helps to figure out the styling, inherent the brand and eventually showcases the quality of the work. India has endless talents including the photographers with countless here. If you are here reading this post, I assume you are looking about for the best wedding photographers India to capture your beautiful wedding. Well, you have come to the right place. With over hundreds and thousands of options available, we have curated a list of 4 best wedding photographer India. Check out the list below;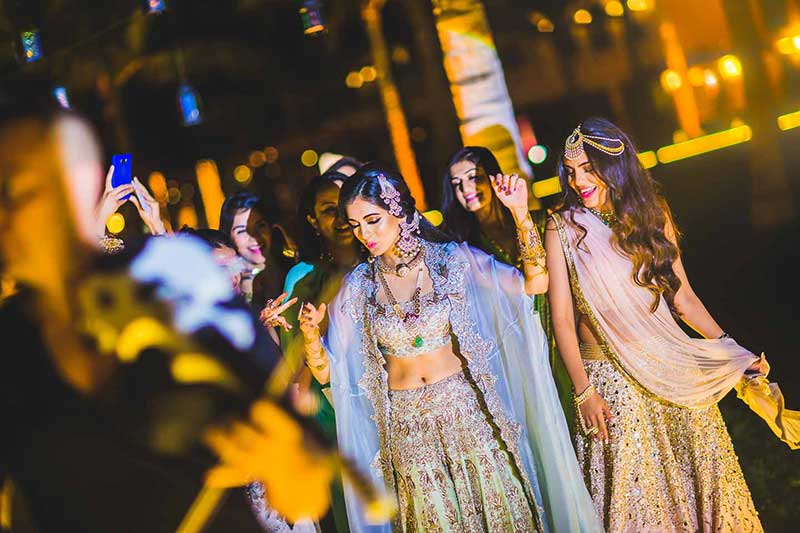 Joseph Radhik
Joseph Radhik needs no introduction, he has been a celebrity wedding photographer from over a decade. There's no celebrity wedding, Joseph isn't part of be it the Nick-Priyanka wedding, Anushka Sharma- Virat Kohli wedding celebrations. He is the first Indian photographer and 57Th one in the list on Sony's Global Ambassador Program. He has also won the International Photography Awards 2015, wedding category.
Badal Raja Company
Hailing from Jaipur, the Jain brothers Badal and Raja runs a company titled Badal Raja Company and with names like Hema Malini, Prithvi Jindal and Lakshmi Nivas Mittal, it's hard to be not impressed by this company. The firm provides services like film-making services and approximately plans minimum of 35 weddings a year.
The Wedding Salad
Founder of The Wedding Salad, Aayushi Sachdev and Kanishka Sonthalia started their jouney from candid photography to the big fat wedding, engagement shoots, pre-wedding photoshoot, traditional photography as well as personalized albums. The Wedding Salad is a great option for an intimate and effortless weddings.
Cupcake Productions
The husband-wife duo, Shruthi Khanna and Jayant Chhabra's Cupcake production's is an ideal choice for destination weddings. Their portfolio has been known for its simplicity filled with promises. The kind of photography they provide is both candid photography and classic photography. Cupcake productions has won several national and international awards for their wedding photography.
We know how important it is to get the best pictures for your wedding to cherish over it forever and so we got you the list of best wedding photographer India to choose from.
Thank you for visiting.