All You Need To Know About Bluehost Web Hosting Services
Website hosting is one of the essential services that are required for every domain that is purchased. With the rise in hosting providers and companies around the world, and in India, there are so many platforms to choose from.
As a fresher in the web hosting industry or any organization, if you are looking for any web hosting services that are reliable, fast, secure, and provide plans at very reliable pricing, then Bluehost is the one platform where you can fulfill all your needs in the Hosting of your website.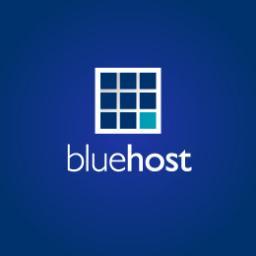 In this article, we will discuss some of the best features you can get with the Bluehost web hosting platform. To understand more, please continue reading the following article below:
99.99% Uptime Throughout the year:
For all the websites that are already in the world wide web or those websites which are still under construction, the basic requirement is the Uptime that during months. As we have compared recently with the other web hosting platforms, we have received 99.99% and sometimes 100% for the entire year. Just ignoring the month of October where we received a slight low performance of 99.91%, which is said to be due to scheduled maintenance. So overall, we have no doubts and issues in the Uptime with Bluehost.
Website Load speed with 406 ms:
As one of the crucial requirements for any website and web hosting platform is the loading speed of that website. We have tested with certain websites and what studies show that the average loading speed of the top 5 websites is as low as 406 ms, which is above average. The lowest loading speed we received is 236 ms during March. 
Pricing starts at $2.75 per month: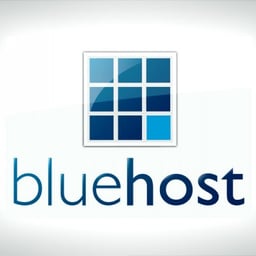 Well, pricing for the plans by any web hosting provider is also an important need for every web hosting platform and user. As we have mentioned in the Hosting, the pricing of Bluehost starts from $2.75 per month and is the lowest one you can get.
In all the major plans, you will get free unlimited bandwidth along with SSD storage starting from 50 GB, free SSL certificate, and many more. When it comes to affordable Hosting, Bluehost is one of the only platforms where you can get affordable hosting plans with the best features as compared to other ones.
Trusted Security Options:
As we have mentioned earlier, Bluehost comes in the range of cheap hosting providers in terms of plans and services. But we are pleased to see the security that they offer in this price range. They have included free SSL certificate in each of their plans so that their customer doesn't face any difficulties in the future.
Best Customer Support:
Customer support is also one of the important requirements for every hosting company and customer. As per certain tests, we have come to know about their best customer support for 24*7 in mails, chat, or either phone calls. They have come up to be very helpful, and our issues got resolved in minutes.
Web Hosting is the basic and important requirement for those who own a website and wants them to launch on the world wide web platform. We hope this article has given you enough information on Bluehost.
Thank You for reading.