Best Fiverr Gigs For Online Marketers
How To Find The Right Gig On Fiverr
Just like any other freelance website out there, you can find a lot of low-quality providers.
Fiver isn't an exception; you'll find a lot of spammers on this website.
You can find a seller that promises to place your advert on his 100,000 fans on social media.
Later on, you'll find that there is no single active user on his fan page.
That's why it's important to choose your gigs wisely.
One of the best ways to find good gigs on Fiverr is to take advantage of the tools they offer and also trust your instinct.
So let's sort out how to find these quality gigs for whatever service you're looking for.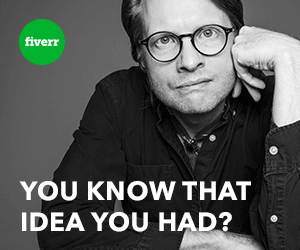 Content Writing Gigs
As an online marketer, you always need more content.
Online marketing is all about content marketing.
Fiverr has more than enough when it comes to content writing.
You can find writers from any part of this world.
For $5, you can have a native writer to put together 200-500 words of unique content for your website.
It can be a blog post or press release, and the best part is most sellers can deliver this service fast.
Remember, as a rule of thumb, always order one article before placing orders in bulk.
Also, check reviews first before investing your little $5.
Logo Design Gigs
Every business starts with a logo, and it plays an important part in any business.
People can forget your business name but hardly forget your logo image.
As an online marketer, chances are you're not a good graphic designer, so you want to outsource this task on Fiverr because there 100 hundreds of sellers that can design an awesome logo for just $5.