Pure VPN Review: Privacy, Deals, and Compatibility
With all the censorship and monitoring, it's no surprise that more people are turning to VPNs in order to get anonymous access to any website they want. A VPN allows you to safely bypass any government censorship, geo-blocking (such as with Netflix), as well as to download and torrent without worrying about being caught. The problem is that there are too many VPNs and not all of them are created equal. PureVPN, also known as Pure VPN, is a reliable choice for anyone concerned about their privacy and security. This PureVPN review looks at what makes it so great – as well as points out its minor flaws.
Rating
When evaluating a VPN, it's important to consider the security, features, and speed. VPN is highly valued in all three of these factors, earning the overall rating of 4.8 out of 5. There are some minor disadvantages, but nothing that can be a real problem.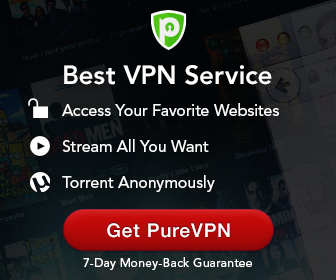 Servers, Server Status Page
A good VPN has a great server coverage, and PureVPN certainly stands out in this regard. The VPN offers a choice with over 790 servers across 141 countries. The major part of these servers is located in the UK, the US, and Canada. Outside these locations, there are at least 2 servers in every other country on the list.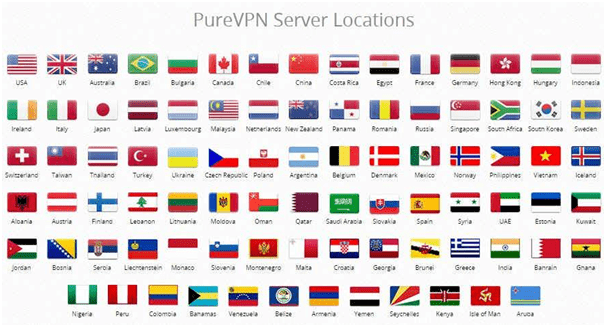 PureVPN clearly understands that their value comes from the massive choice of servers. The servers are distributed wisely in order to provide users with the most anonymity, access, and security on the Internet. It also hosts servers in countries with the strictest censorship policy such as China, a country where Internet freedom would be a real blessing.
The service hosts three such servers in China, a country where the government bans and censors anything on the Internet that they don't like. Recently, PureVPN has expanded its server choice across the rest of Asia, Europe, and Africa to make things easier for their users from every part of the world.
Something that sets PureVPN apart when it comes to server choice is that they offer dedicated streaming servers. These are servers that provide privacy but still have the speed necessary to stream content from websites such as YouTube without any effort. These servers are also great for gaming, watching live sports, and other kinds of entertainment.
Speed Test
Speed is an important part of choosing a VPN. Users can expect some slowdown when spoofing their IP address, but the less slow down – the better it is. We decided that the best way to test the speed of PureVPN was to compare our Internet speed before and after using one of the servers in the US and the UK.